Child Therapy
Children need the freedom and time to play. Play is not a luxury. Play is a necessity.
~Kay Redfield Jamison
Message to a Frustrated Mom
It's Time to Reclaim Your Family
Remember when you held you baby for the first time?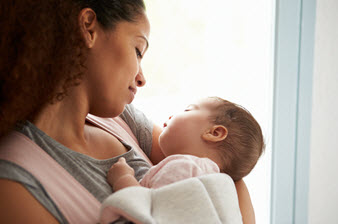 Feeling those tiny hands in yours and marveling at the miracle in your arms. Your hopes and dreams for your little bundle of joy were so big, so filled with love and commitment to doing whatever it takes to ensure your precious child would grow into a strong, capable, intelligent, successful adult who would make the world a better place.
Thinking of that moment now brings tears to your eyes.
You love your kiddo with all your heart and soul. But lately, you've hit a stumbling block… in fact, several stumbling blocks.
Living in this moment brings frustration to mind.
You feel frustrated with motherhood and aren't sure where to turn. Sure, there are plenty of parenting books out there, but which ones are the best?
You are ashamed to admit it, but sometimes you just don't like being a mom. It feels like an impossible job at times. How to deal with temper tantrums, meltdowns, stubbornness, and refusals to follow directions or your time schedule? It's enough to drive anyone nuts!
Not to mention all the other stuff of life that requires your attention. It's the struggle to juggle and sometimes balls are dropped. Some days feel rushed and unsatisfying, and you wonder why you ever wanted kids.
It's so hard sometimes!
You wish you could go back to the peaceful days of being in control: knowing what to do when, deciphering your baby's cries: Does she need attention? Is he hungry? Is she uncomfortable? Is he just tired? Does she just need reassurance and a cuddle?
It seemed so much easier to figure out back then.
Now when your kiddo acts out, you struggle to figure out what she needs, and the longer it takes to figure it out, the more her crying or yelling escalates, until you are wound up so tight you explode.
Sometimes you yell, even though you know it's not the healthy thing to do…you feel like you can't help it! And sometimes it actually works! You punish by taking away toys or privileges, time-outs or grounding.
But you know deep down none of those are working in the long run.
You want a better way.
On those days when things go more smoothly, your kids are behaving well and you feel happy being a mom, you wonder, "How can I make this last?"
You think maybe there's someone out there who can help you and your family. You just want to bring peace, joy and confidence back to your family.
How do you do that?
A combination of child therapy and parent coaching could be just what you're looking for. That's what I offer, and I've seen enough positive results to know that it works.
I offer play therapy and activity therapy for kids.
Play is a child's language – they process feelings, thoughts and attitudes through play and work through problems and struggles. It's pretty amazing.
What to Expect
When you bring your family to me, here's what you can expect:
First Meeting >
Second Meeting >
Third Meeting >
First Meeting
I meet with the parent(s) for 80 minutes to discuss what you see as the problems and what you would like to get from working with me.
We review your child's development, patterns of communication within the family, and highlight what's already working. I typically offer some parenting tips so you and your partner can start experimenting with new ways of interacting or setting limits with your child(ren).
I will probably ask you to plan something with your child that will enhance connection and bring a sense of joy. I will also coach you on what to say to your child before you bring them to see me.

Second Meeting
I meet with your child. I like to give choices that will have them feeling more comfortable and in control, so I let them choose if they want a parent in the room with them.
Your child will be offered the choice to invite you into their play or not. I will either introduce a getting-to-know-you game or introduce your child to my play area, where they will be able to play with all of the toys they want to in a lot of the ways they would like.
I usually sit on the floor with children and engage with them in the process.
Even if they don't want to interact with me, I let them know I am attuned to them – present, compassionate, and fully accepting them for who they are.
I set limits only when I need to prevent your child from hurting themselves, me or a toy. I focus on building trust and rapport in the first 2-3 sessions. This, in itself, is therapeutic!

Third Meeting
Typically, children feel comfortable enough with me to let mom or dad wait in the waiting room while they play in my playroom.
We will play for about 45 minutes. I will give you a brief update form so you can let me know of any changes, notable behaviors or events, improvements, etc. since I saw you and your child last.
After your child and I have 4-5 meetings, I will meet with you for another parent consultation to discuss progress you are seeing at home, school or socially. This is also a time to get some parent coaching and address any concerns or questions you have about your child or our work together.
We will repeat this pattern, meeting for a parent consultation every 4-5 weeks.
Most kiddos benefit from at least 3 months of weekly sessions and some continue longer… I've had kids see me for a couple of years, just like adults!
That's not a bad thing. It just means that there are some issues take longer to resolve. We might decide after several sessions that we can reduce sessions to twice a month and continue to reduce frequency until you and your child are just coming for check-ups or when there's a life event or situation that throws you for a loop.
Of course, you are welcome to call, text or email between sessions.
I keep those conversations fairly brief, but sometimes it can be very helpful to make a connection between sessions.