Video/Phone Therapy
Friendship is born at that moment when one person says to another, 'What! You too? I thought I was the only one.'
~C.S. Lewis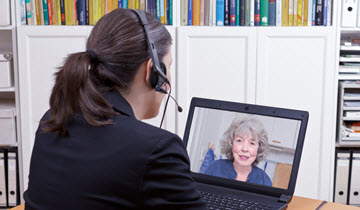 Does Jasmine's story sound similar to your story?
Jasmine moved from the United States to a foreign country with her husband for a great job opportunity. She was super excited at first, but after the newness wore off, she found herself feeling homesick and isolated.
Even with Skype, email and cell phone, she yearned for the physical presence of her family and friends. She had met some people in this new place, but no one felt like they were "friend" material.
She yearned to talk to someone about it all, but didn't want to burden her husband or make her friends or family feel sorry for her.
She heard there were a couple of counselors in her area, but she worried that the community of expats was so small, it might be awkward if they saw each other in public, or if they had mutual friends.
Jasmine did a little research online (thank goodness for the internet!) and found Patty Monical's online counseling practice.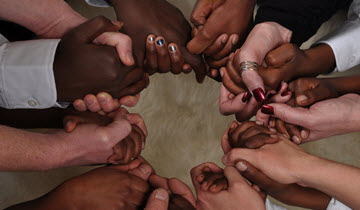 She was excited to work with Patty, because Patty had been in a similar situation when she moved to Saudi Arabia with her husband and 2-year-old daughter years ago before the days of email, Skype or cell phones! Talk about isolated!
Patty told Jasmine that she had also lived abroad as a child and adolescent, so she had insight from several perspectives. With a healthy dose of true empathy, compassion and firsthand knowledge, she was able to help Jasmine learn to embrace her new life, accept that it was temporary – a chapter in the story of her life that would enrich her experience – and look at it as an adventure.
Jasmine signed up for some social activities, started attending an exercise class taught by another expat, volunteered at her kids' school, and found some fun places to travel to and explore while immersing herself in the local culture.
She also found a spiritual community that felt like home.
When she let go of her fear of the unknown and her wishes that things were different, she found she had a goldmine of experiences and friendships just waiting to be discovered.
She was so grateful to Patty for helping normalize her feelings and experience, and for sharing ideas and coaching her to step out of her comfort zone.
Her newfound enthusiasm was contagious! She found herself making friends and even helping other newcomers get familiar with the new culture and opportunities for learning and involvement.
Her marriage became stronger and her kids thrived, too…..all because she modeled a positive attitude.
Video or telephone therapy is great for anyone living in a remote area where there are few to no mental health professionals and you want to protect your privacy in your community.
I am licensed to provide counseling for people living in Texas or outside of the US. If you live in a state other than Texas, I can provide distance coaching! The difference is that coaching is for people who are mentally healthy and seeking someone to help them break through to a next level of personal power and peace.
Contact me if this sounds like you!